CEIT system for contactless temperature measurement by Asseco
CEIT Gate Temperature Monitoring by Asseco is the system for contactless temperature measurement using an automated method of measuring the body temperature of people at entry points to buildings such as client centres, offices, banks and all areas of industry and services. The system measures temperature using the principle of a passive infrared sensor (PIR), which does not emit IR light, but only senses and measures the surrounding IR field and is therefore completely safe for the purpose of measuring the temperature of the human body.
Features
Measurement method Passive IR
Sensitivity: 0.1 ° C
Measured temperature range: 34-42 ° C
Humidity of the environment: <80%
Power source: 220V
Benefits
Automated and contactless measurement
Acceleration of the temperature measurement process
No staff necessary
Possibility of measuring the temperature on the wrist
Increasing staff safety and consumers safety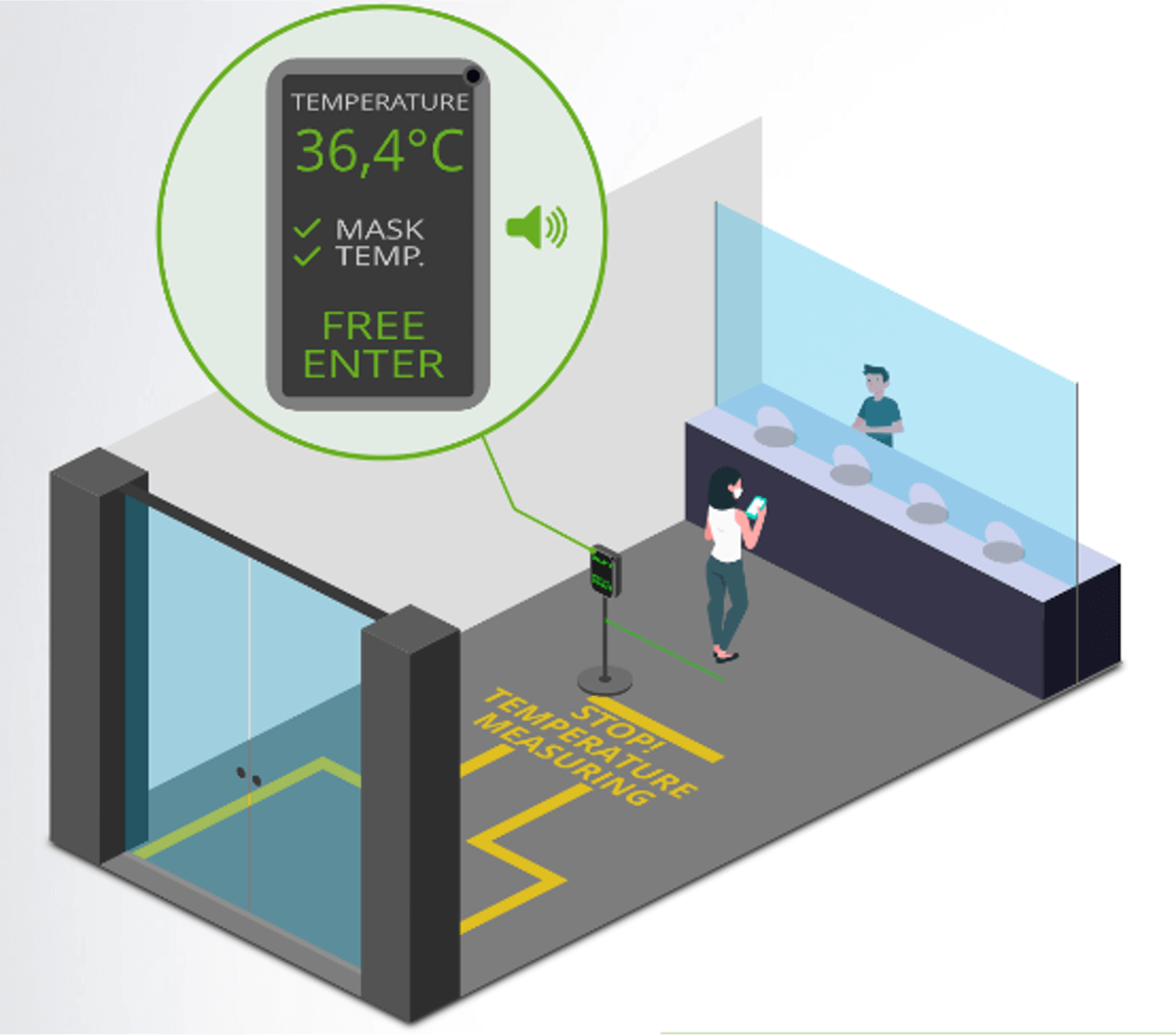 Do you need advice? Contact us!