Utilization of virtual reality
in designing a new workplace of assembly 1st brake
"Our company needed to invest in technological change due to the increasing complexity of our production. However, we would not have been able to achieve this without the digital factory tools. We were able to decide for the best solution using dynamic simulation and verification of solution designs in a virtual reality environment. It was one of several investments in our plant and we are glad that we were able to achieve the expected goal in a short time and within the given space."
Juraj Hudáč
CEO, TATRAVAGÓNKA a.s.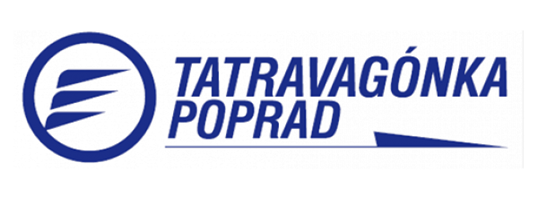 Customer: TATRAVAGÓNKA a.s.
Focus: Manufacture of freight wagons and bogies
Location: TATRAVAGÓNKA, a.s. Poprad, Slovensko
Asseco CEIT solution: Twiserion Design Manager, dynamic simulation, virtual training
TATRAVAGÓNKA, a. s. is a Poprad-based company focused on the manufacture of railway wagons with an average annual production of around 4,000 freight wagons and 10,000 bogies. However, the company is also engaged in the production of welded structures for passenger wagons.
Project objective – a solution prior to implementation
Streamlining assembly processes and investing in new technologies due to the increasing complexity of wagon manufacture. Designing a solution in the virtual environment with the help of dynamic simulation, all of that prior to starting the actual implementation of the project.
Steps taken, and project outcomes
individual elements of the workplace, and taking into account the principles of ergonomics.
Proposal of several variants of assembly activities cycle setup on individual operators, taking into account individual limitations and overlapping times.
Verification of the proposed variants of assigning activities to operators was carried out directly at the company's workplace after the implementation of the proposal/design.
Definition of a complete list of workplace equipment.
Recalculations and evaluation of legislative requirements for manual handling of loads.
Identification of waste and bottlenecks.
Proposal/design of a logistics route for supply. Supermarket design to pick material for assembly workplaces in accordance with the lean logistics principles.
Benefits of the proposal
Effective onset of the component manufacture at newly-designed assembly workplaces.
Floor space saving in relation to the removal of unnecessary elements of workplaces.
Consideration of the principles of ergonomics already in the process of workplace design.
Elimination of waste in connection with unnecessary moves within the workplace.
Design of new assembly workplaces with verification of capacity and space requirements in the digital environment prior to the actual implementation phase.
Detection of possible collision states in a detailed variant.
Outups also in virtual reality
The proposal/design of the final production layout was preceded by a series of workshops with the Tatravagónka team, where Virtual Reality was used for a better idea of the designs during the implementation of the project and subsequently also during the final presentation of the output.
Designing in a digital environment allows you to shorten the onset time of a new system.
15
Reduction of the design time in the digital environment by 15%
30
Increasing the performance of assembly workplaces by up to 30%
30
Shortening the cycle arrangement of the color coating line from 45 to 30 min
3
Project duration: 3 months
Adaptation of the design to sequential material delivery
We are an innovative technology company with its own research and development center, bringing complex industrial solutions to the market.