These provide our customers with increased productivity in the field of logistics and production automation, planning or optimization in many industries.
Asseco CEIT is a one-stop shop in the field of industrial digitization and is a strong partner for manufacturing and logistics companies using Industry 4.0 tools.  We open the door to the digital and virtual worlds and turn production plants into smart factories.
We build on strong foundations: our long tradition, built reputation in the industry and the background of a strong global Asseco group. We are a technology partner of industrial companies and we connect the physical world of industrial systems and intelligent digital tools in order to increase the productivity and competitiveness of our customers.
Our values embody our efforts
Creativity
Excellence
Innovation
Teamwork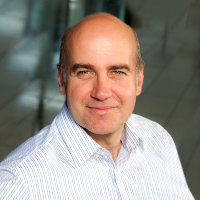 Guenther Meyringer
CEO
Guenther Meyringer has a strong educational background in the field of Computer Sciences, which he graduated at Technical University in Vienna. Additionally, he completed his M.A.S. degree at Danube University Krems and his postgraduate studies in Artificial Intelligence and Machine Learning at Columbia University in New York. Throughout his professional career, he has successfully taken on several executive roles in the technology and telecommunication companies across Central Europe. Guenther Meyringer holds the position of CEO and Chairman of the Board.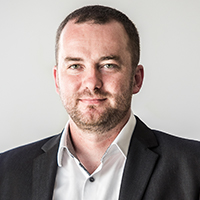 Peter Macus
CTO
During his study years at University of Zilina, Peter Macus worked as a researcher on a variety of projects focusing on 3D digitization and design of machinery and equipment. He has been with the company since 2009, was Head of the Research and Development Department and later led a team focused on technical innovation, in particular mobile robotics systems for intralogistics. As a member of the Board of Directors, he also holds the position of Chief Technology Officer.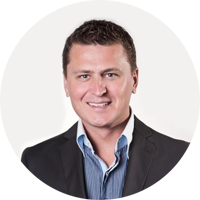 Martin Markovic
CFO
Martin Markovic studied at the Faculty of Economic Informatics, University of Economics in Bratislava (Department of Accounting and Auditing). He has many years of experience in finance, economics, accounting, taxation and controlling, while holding senior management positions in strong global companies. Martin Markovic took up the position of CFO in 2018. In June 2020, he also became a member of the Board of Directors.
History
The foundations for the establishment of CEIT were laid at the Zilina University in Slovakia, where intensive research and development focused on unique solutions in logistics and robotics had been done even prior to 2007. The ideas and results of the research had a strong potential. Favourable market situation allowed for a later commercial use and intense transfer of these unique solutions and ideas into practice. This was the biggest impetus to establish Asseco CEIT. The company has evolved rapidly and today, it is an innovative partner of renowned companies.
2021
Change of business name to Asseco CEIT, a.s.
2018
Winning the European Automotive Logistics Awards Competition
2016
Innovative Deed of the Year Award for Virtual Trainer
2013
Launch of the automated single-purpose equipment development
2011
CEIT expands to the Czech Republic
2010
Innovative Deed of the Year Award for the Milk Run simulation game
2009
Building the Žilina Intelligent Production System (ZIMS)
2007
Establishment of the CEIT brand
2007
First automated guided vehicle (AGV) for intra-logistics
2004
Building the Digital Factory Laboratory
2003
First activities in the field of Lean Manufacturing
2000
Co-operation with Isao Matsuda, Japanese expert on productivity
1999
Member of the European Association of National Productivity Centres
1998
Creation of the Slovak Centre of Productivity – the basis of CEIT