Knowledge Forum powered by Asseco CEIT and the British Chamber of Commerce in Slovakia. Interview with Guenther Meyringer.
"Talking about sustainable manufacturing, digitization, and automation represent for me twins of future success."
May 30, Bratislava, parking place is full, good sign that the kick-off event of Knowledge Forum powered by Asseco CEIT and the
British Chamber of Commerce in Slovakia
seems to have a promising start. More than sixty participants representing top digital and automation experts predominantly from automotive industry who operates across whole Slovakia, are ready for a half day Knowledge Forum event.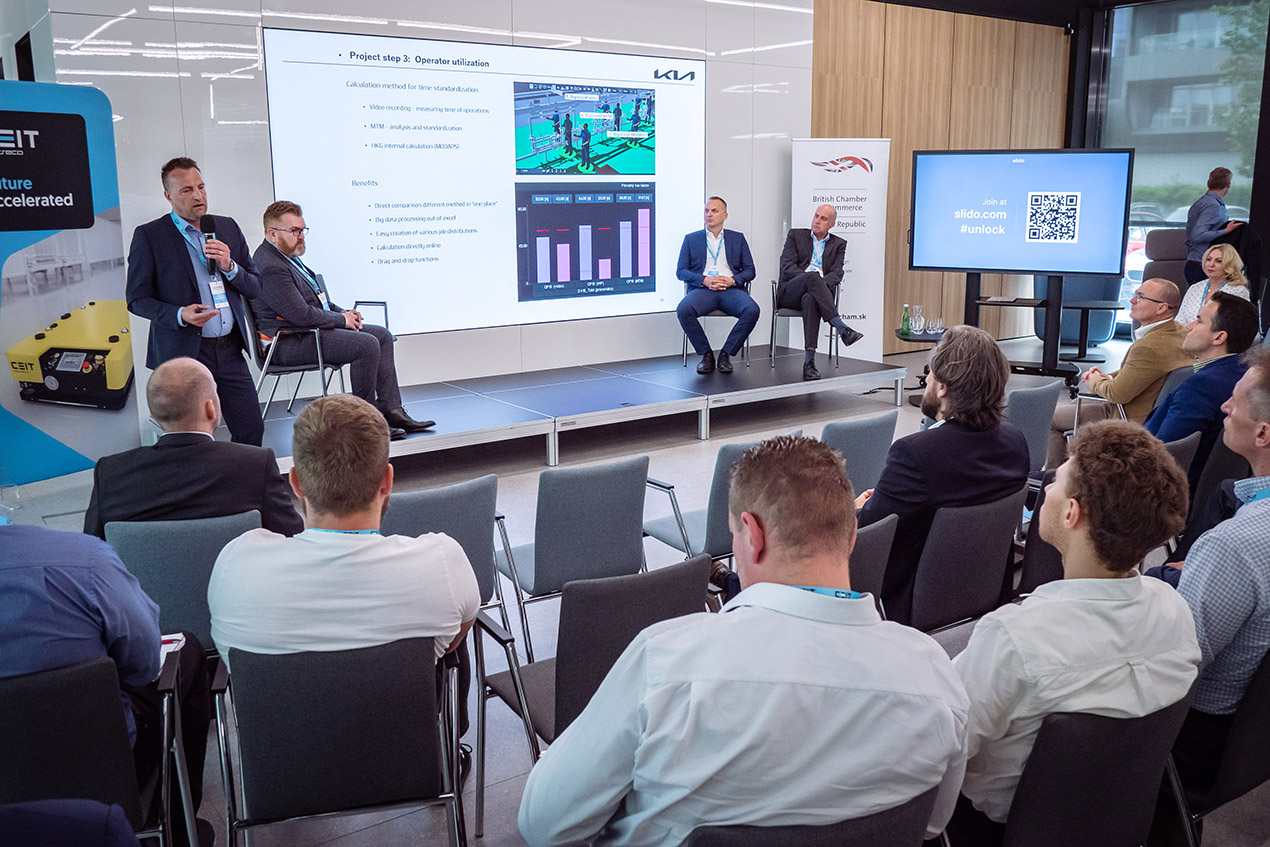 Why Knowledge Forum? Have you already had this kind of event or is it a new one, based on joint idea of Asseco CEIT and the British Chamber of Commerce?
I have already had experience with similar events in the past from the large tech companies such as Dell Technologies, but to execute such an event in Slovakia in cooperation with the British Chamber of Commerce was a "first" and I am really excited how it all turned out.
Are you satisfied with the number of participants? – it seems to be a pretty high number of experts you achieved to get together.
That was our main objective to attract audience from a wide range of clients and it worked out really well. Asseco CEIT marketing team as well as the British Chamber of Commerce did a great job to market and promote the event across many channels and the registration process was flawless as well.
Which area of manufacturing did you focus on in presentations and panel discussions and why?
Of course, due to its importance in the Slovak economy, automotive production was a main area of interest, but it was also our objective to showcase that improvements and benefits of digitization and automation can be achieved in other production and logistics areas and there were great cases made by the speakers.
Several case studies have been presented by the speakers. What resonated quite often, was a word ´courage´ – courage to start a new business, like DefTech presented…
In difficult times (COVID, Ukraine, supply chain) companies are already stretched and decision making in highly volatile environments is even more challenging, but yes, especially in these times leadership must take the front and centre stage and has to have the courage to set the path and take decisions where to invest and where to set priorities. Sometimes a bad decision is better than no decision; we should also expect that not all our decisions will be right, just be honest and correct them.
All OEMs jointly agreed that people element is crucial for success of the project implementation. How Asseco CEIT is supporting this part of project?
We put immense and constant focus on consistency and continuity in our actions and activities to secure quality of our outcomes. People and culture are the glue holding the pieces together and in any system integration activity, the project manager and the project team assure that the customer requirements and expectations become reality even as scope and constraints are changing.
And what is your experience with attracting talents to Asseco CEIT?
As a technology provider operating in a very attractive field (robotics, software development, artificial intelligence) we offer a very exciting and attractive work environment with constantly changing demands. We are proud to continuously attract young talent from universities, we only struggle with the pool of senior talent in the Zilina marketplace due to strong competition of the globally recognized brands such as Siemens, Kia, etc.
Which skills should manufacturing teams have to be succesful in the future with implementation of digitization and automation?
Manufacturing companies that want to be successful in the future need to keep mastering their core competence, such as production and its continuous improvement process. Sometimes people just aim for the new but forget what they have and what they need to retain to be good at. At the same time, however, they need to embrace the capabilities especially around IoT, artificial intelligence, and digital twins. Having a virtual playground for planning and simulation offers massive benefits in terms of cost efficiencies, time to market, and the ability to experiment in a sand-box type environment with zero disruption to the ongoing production processes.
What is your observation regarding readiness of supply chain for digitization and automation in Slovakia?
Based on the massive investments of automotive OEMs in Slovakia and the direct impact on suppliers to follow in the footsteps, I see that Slovak companies are on a good path to digitization and automation and it's not a question of yes or no, but rather when and how to drive further innovation.
Which learnings do you have after recent period of supply chain discruption? How have your projects been affected?
The key learning is that nothing replaces proper management of your operations and processes; the better you control your own house, the better you can sustain the storm and the weather. Crisis times show dramatically and without mercy your weak spots and how you respond is more important than being afraid about what might hit you.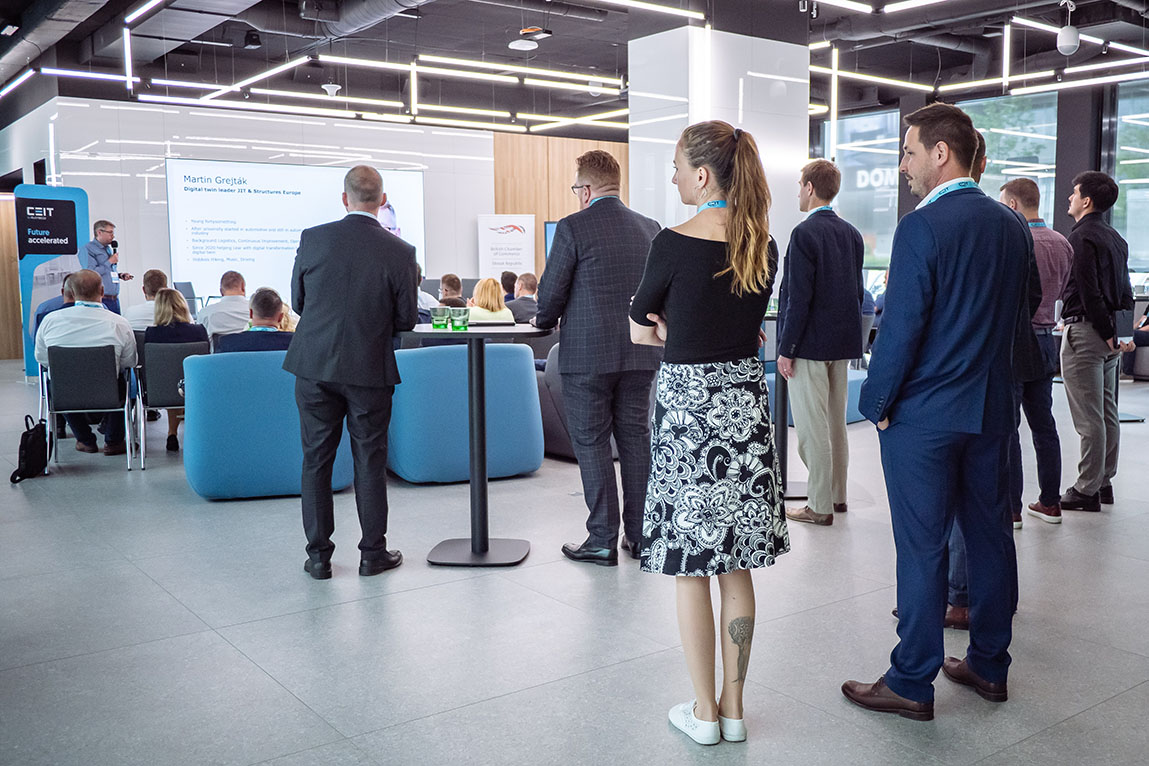 Did you record higher demand from your customers e.g. because they wanted to accelerate their readiness for sustainable future or did they prefer to slow down investment into digitization and automation?
Yes, we definitely see a massive demand in robotics automation. This is accelerated by the ever-increasing shortage of resources on the labour market and many companies see automation as the only way to compensate for the lack of skilled resources in the marketplace.
Which areas do you see as the biggest opportunity and which as the biggest challenge and why? Which business areas in manufacturing can benefit the most, e.g. Digital transformation, Production Management, People Management, Continuous Improvement, Industry 4.0, Logistics…
One of the biggest opportunities is created by the unavoidable objective to become CO2 neutral and self-sustained. This overall goal drives many industrial transformations such as the transformation of automotive industries to electric, the transformation to renewable energies, the transformation to a zero waste and circular economy. The challenge is that it requires questioning and rethinking of all we have done in the past 100 years since the industrial revolution. It is not to produce fast and cheap at good quality anymore; we need to continue to do all this but with zero impact on our planet.
How does successful partnership with your customers look like? – what are key elements? And what are key obstacles?
A good partnership with a customer is first and foremost respectful and balanced; each party should feel appreciated, and each party should receive equal benefits from the relationship. If this is not the case and one party takes advantage of the other party, then there will be either constant friction or a major clash on the horizon. I think a key aspect is open, honest, and fair communication that allows both sides to bring their objectives in line with the other party's interest. I think the market offers big enough opportunities to cherish such long-term successful partnerships and move away from one-sided ones that just drain your energy and resources.